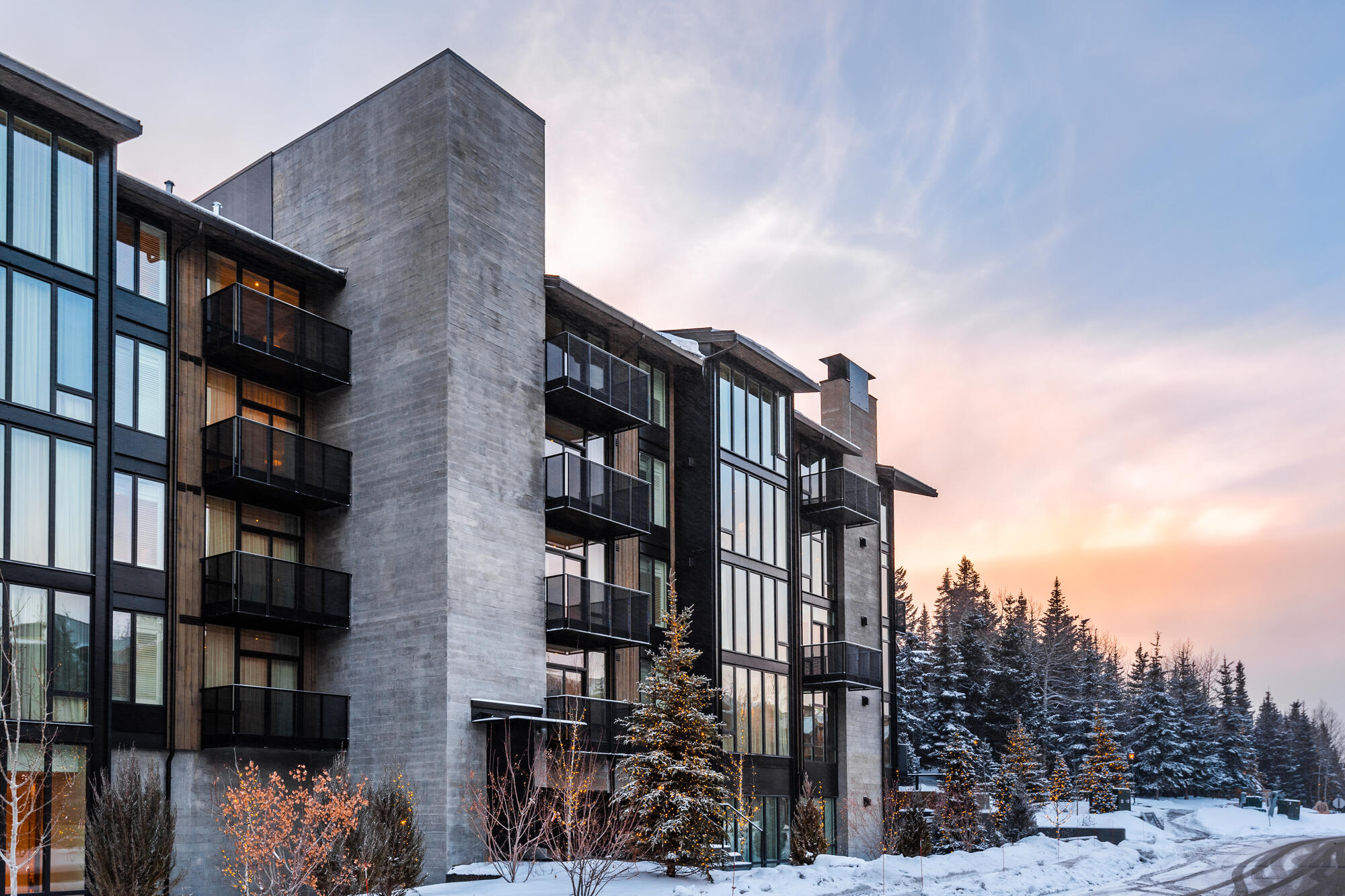 DEER VALLEY'S SKI-IN / SKI-OUT SILVER LAKE VILLAGE
Located mid-mountain in the shadow of Bald Mountain, you will find the vibrant Silver Lake Village. Silver Lake is a hub of fine dining, shopping and entertainment, complete with a ski beach, day lodge, family restaurants and après-ski options. Shops include Deer Valley's Signatures stores featuring unique Deer Valley gifts, memorable souvenirs and exclusive Deer Valley logo merchandise. Other Silver Lake retail shops include Christy Sports and Cole Sport, convenient options for ski equipment and apparel. Less than three miles from Main Street Park City, Silver Lake Village offers the seclusion of a mid-mountain retreat with the convenience of base accommodations.
Regarded as the heart of Deer Valley Resort, Silver Lake Village offers a true alpine setting. The European inspired, pedestrian village boasts direct ski-in / ski-out access right in the center of the expansive Deer Valley ski resort. Guests can enjoy all the amenities the village has to offer with no need for a car, simply walk everywhere!
THE LAST DEVELOPMENT PARCEL IN SILVER LAKE VILLAGE
A perfect grand finale to Deer Valley's most iconic village, The Residences at Goldener Hirsch are now complete. The Residences will be a dramatic expansion and addition to the iconic Goldener Hirsch Inn. The Residences will include two modern contemporary buildings with 39 residential condominiums, from studios to a large private four-bedroom Residence. Many of the Residences feature a lock-off unit configuration to maximize rental options in coordination with owner use.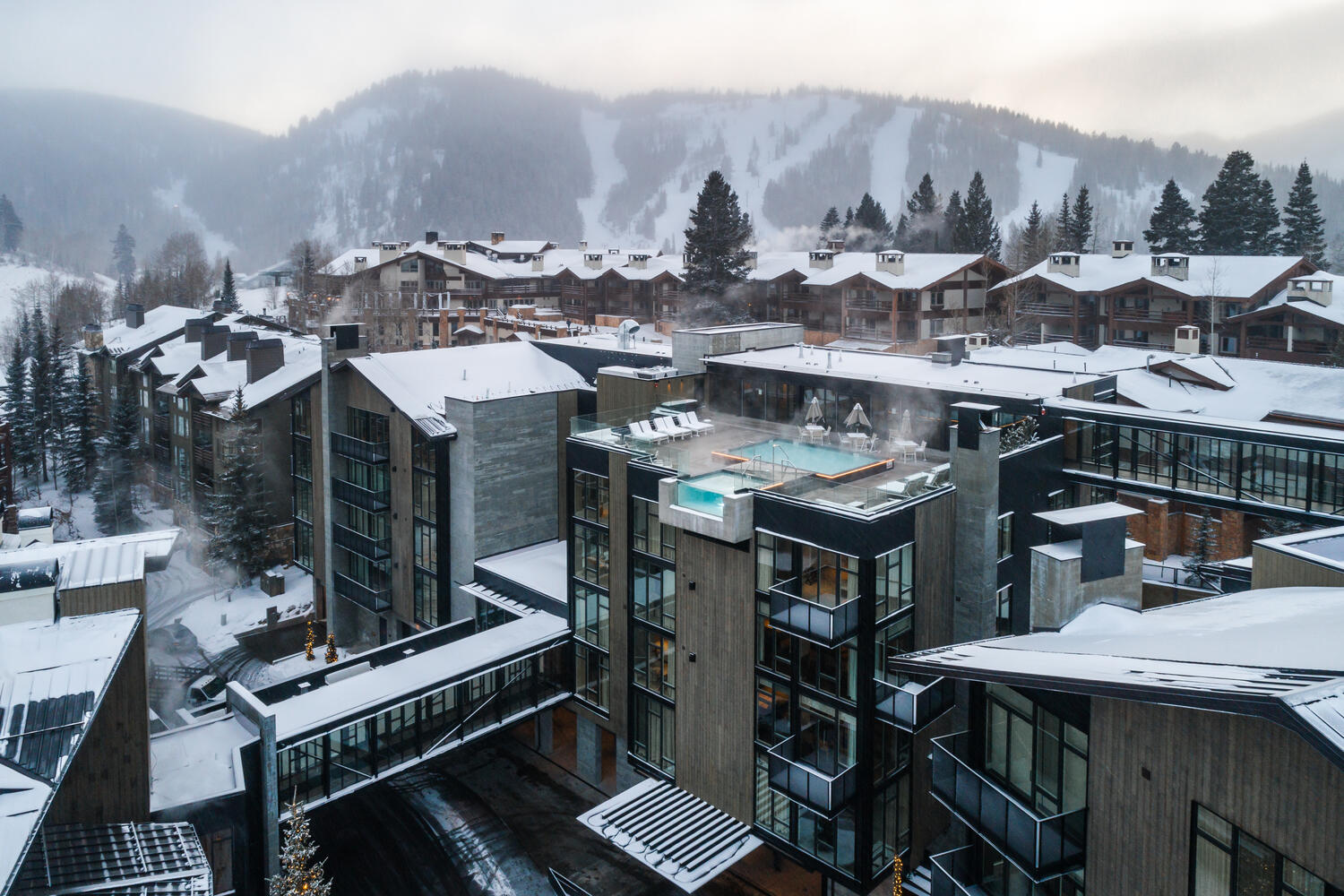 DEER VALLEY® RESORT
Deer Valley has become known for revolutionizing ski area service and they never stop striving to better their guests' vacation experience. Since opening in 1981, they have been committed to providing a level of care rarely found at a ski resort, delivering classic, consistent, quality service both on and off the mountain. Approximately 300 inches of snow fall on average per ski season.
Deer Valley is consistently ranked #1 in guest service among ski resorts in North America, as rated by the readers of SKI Magazine, and delivers an unmatched experience for your winter vacation. They understand that the finer details make a big difference, which is why Deer Valley offers first-class amenities such as uniformed ski valets, groomed-to-perfection slopes, award-winning cuisine and on-site childcare.
SILVER LAKE VILLAGE IS THE BEST LOCATION ON THE MOUNTAIN
Located mid-mountain in the shadow of Bald Mountain, you'll find the secluded Silver Lake Village and its focal point, the Silver Lake Lodge. At an elevation of 8,100 feet, this lodge features spectacular views along with ten exquisitely appointed meeting and banquet rooms. Silver Lake Lodge is home to the award-winning Mariposa restaurant in winter as well as the Royal Street Café, which features al fresco scenic mountain dining in the summer and winter months, including the outdoor deck seating.
Silver Lake Village is the ideal base camp for you to enjoy The Greatest Snow On Earth® with an annual average of 300 inches blanketing Deer Valley's six mountains – Little Baldy Peak, Bald Eagle, Bald, Flagstaff, Empire and Lady Morgan. Silver Lake is the central point of the Resort, conveniently offering a starting and ending location for a thrilling day for skiers of all abilities.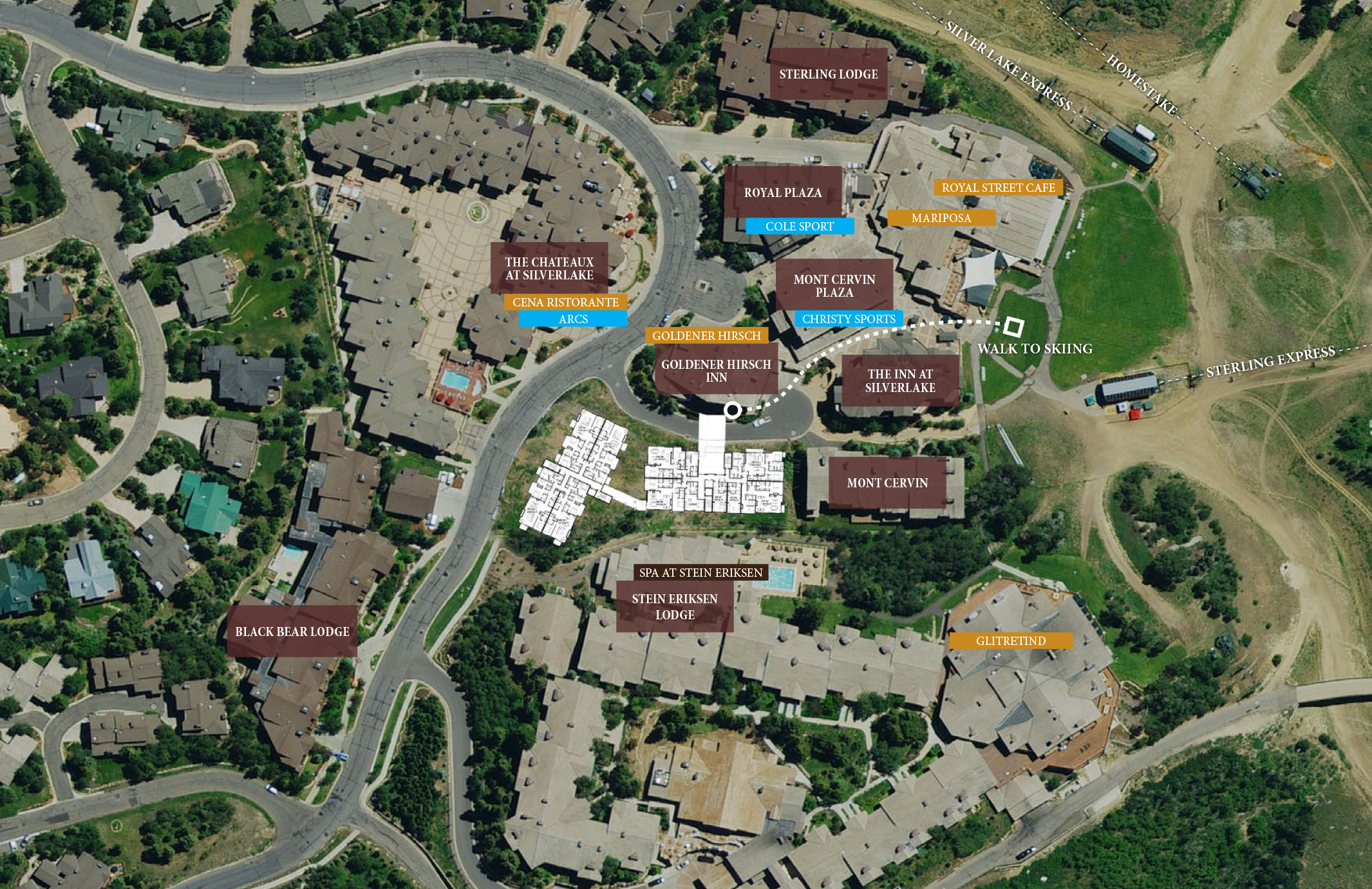 A GREAT LOCATION IN WINTER AND SUMMER
Deer Valley Resort is filled with nonstop activity such as lift-served mountain biking, hiking and scenic chairlift rides, Summer Adventure Camp for children and music-filled evenings at the Snow Park Outdoor Amphitheater. The resort offers award-winning cuisine served on the outdoor decks of Royal Street Café and Deer Valley Grocery~Café, or try out Deer Valley-inspired brick oven cuisine at their newest restaurant, The Brass Tag. Pick up a custom Gourmet Picnic Baskets or Bags during one of the many evening concerts and don't miss the Silver Lake Snack Shack for a quick bite on the hill. Deer Valley proudly brings the same commitment to customer service for their summer activities, as they do during the winter season, featuring an all-inclusive operation with mountain bike rentals, instruction and guided biking and hiking tours.
HISTORIC MAIN STREET IN PARK CITY
In the heyday of the mining history, over 400 million dollars worth of silver was extracted from the hills surrounding Park City. Historic Main Street is defined by sixty-four buildings listed on the National Register of Historic Places, and surrounding hillsides are still dotted with old mine structures and towers. Old Town, the heart of Park City, Utah, is an energetic gathering place for locals and tourists alike. Restaurants, galleries and swanky boutiques fill historic buildings that once housed saloons and boarding houses, and a couple of resident ghosts are rumored to inhabit some old buildings now renovated into B&Bs.
With numerous restaurants and bars along Main Street, guests enjoy sophisticated dining options and can choose from a variety of cuisine. During the day, shoppers stay busy browsing in Main Street boutiques offering clothing, ski gear, antiques, jewelry, bookstores and cafes. When the sun goes down, plenty of clubs and wine bars guarantee a lively nightlife.
ONLY A SHORT 45 MINUTE DRIVE TO THE SLC AIRPORT
Accessing Deer Valley is quick and convenient. Fly into the Salt Lake City International Airport, hop in a shuttle or rent a car and arrive at Deer Valley 36 miles later via interstate highways. With hundreds of flights arriving and departing each day, you'll be able to maximize your time at Deer Valley. Many flights arrive before noon, leaving plenty of time to warm up the ski legs in the afternoon.
Only Utah ski resort's can boast such a convenient travel plan combined with such exceptional skiing. With the planned expansion of the Salt Lake City Airport and the addition of even more direct flights, the ease of travel to Park City just keeps on getting easier.